Advance your Leadership!
Advance your Ministry!
Advance your Soul & Spirit!
Join us for two packed days of inspiration and information designed to elevate pastors, leaders, ministry teams, and influencers. Participants will spend an intimate time with Bishop Parnell M. Lovelace, Jr., as he shares his 40+ years of ministry experience. Plus, learn from other prolific ecclesiastical leaders. Activities include general sessions, breakout sessions, panel discussions, prophetic prayer impartations, along with an entrepreneurial and ministry fair.
Ministry Expo – As a registered conference attendee, you will have access to 20+ different COP Ministry Coaches and team members to answer questions and share valuable information about how they recruit, onboard, train, and develop volunteer team members.
Marketplace Ministry Expo – Entrepreneurs from our COP Business Network Ministry will be on hand for networking, education, and product sourcing. Purchase a variety of products and services from Christian-owned and operated businesses.
Registration and Check-In
The Cathedral:
2223 Capitol Avenue
(at the corner of Capitol Ave and 23rd St)
Sacramento, CA 95816
Breakout Sessions
Level Up Your Church Governance Structure By Pastor Wayne Kirkling at Legacy Center Room 410
During this session, attendees will experience how a well-implemented church polity can help their church facilitate effective decision-making, promote accountability, foster unity, and ensure continuity with long-term stability and success. Church Leaders and church members will learn proven approaches to church governance yielding present-day growth and long-term sustainability.
Level Up Your Congregational Care by Elder Richard and Toyin Spencer at Legacy Center Room 210
Breakout Sessions
Level Up Your Discipleship Ministry by Dr. Erinn Harris at Legacy Center Room 210:
This session will offer insights into creating a church culture that embodies discipleship and spiritual growth. Attendees will learn strategies for equipping and empowering your church to thrive as discipleship makers.
Level Up Your Worship and Fine Arts Ministry by Elder Christopher McEwen at Legacy Center Room 410:
This session will offer insights on defining worship and its importance to the church culture. We will define the role of a Music Director and share ideas of incorporating various art forms into worship celebrations, highlighting the roles and responsibilities of the Worship Department. Attendees will gain strategies on how to build their team, define Excellence, and learn how to develop a culture of worship within their congregation.
Registration and Check-In
Breakout Sessions
Level Up Your Church Service Flow by Pastor Jonno Strickling, Elder Anthony Simpson, Denis Hiza, and Cristian Munoz at Legacy Center Room 210:
Service Flow involves the planning, scheduling, communication, and activities involved in a weekly church service. No matter the size of the church, or how simple or intricate a weekly production is, Service Flow matters. What goes into an effective Service Flow? Attendees of the Church Service Flow session will walk away with a refreshed perspective of the balance between worship and production, and planning and presence.
Level Up Your Succession Planning and Retirement by Pastor Kenny Reece Legacy Center Room 410
Breakout Sessions
Senior Pastors Only by Bishop Lovelace at Legacy Center
Level Up Your Listening in Leadership by Professor Chesarae atLegacy Center Room 210:
Listening well is both a ministry skill and a spiritual practice. While our culture pushes strong speaking skills, scripture anticipates we will have "ears to hear." Listening well is an indispensable tool for effective leadership and personal balance. This session will offer theological and practical tools for strengthening spiritual, personal, and leadership listening.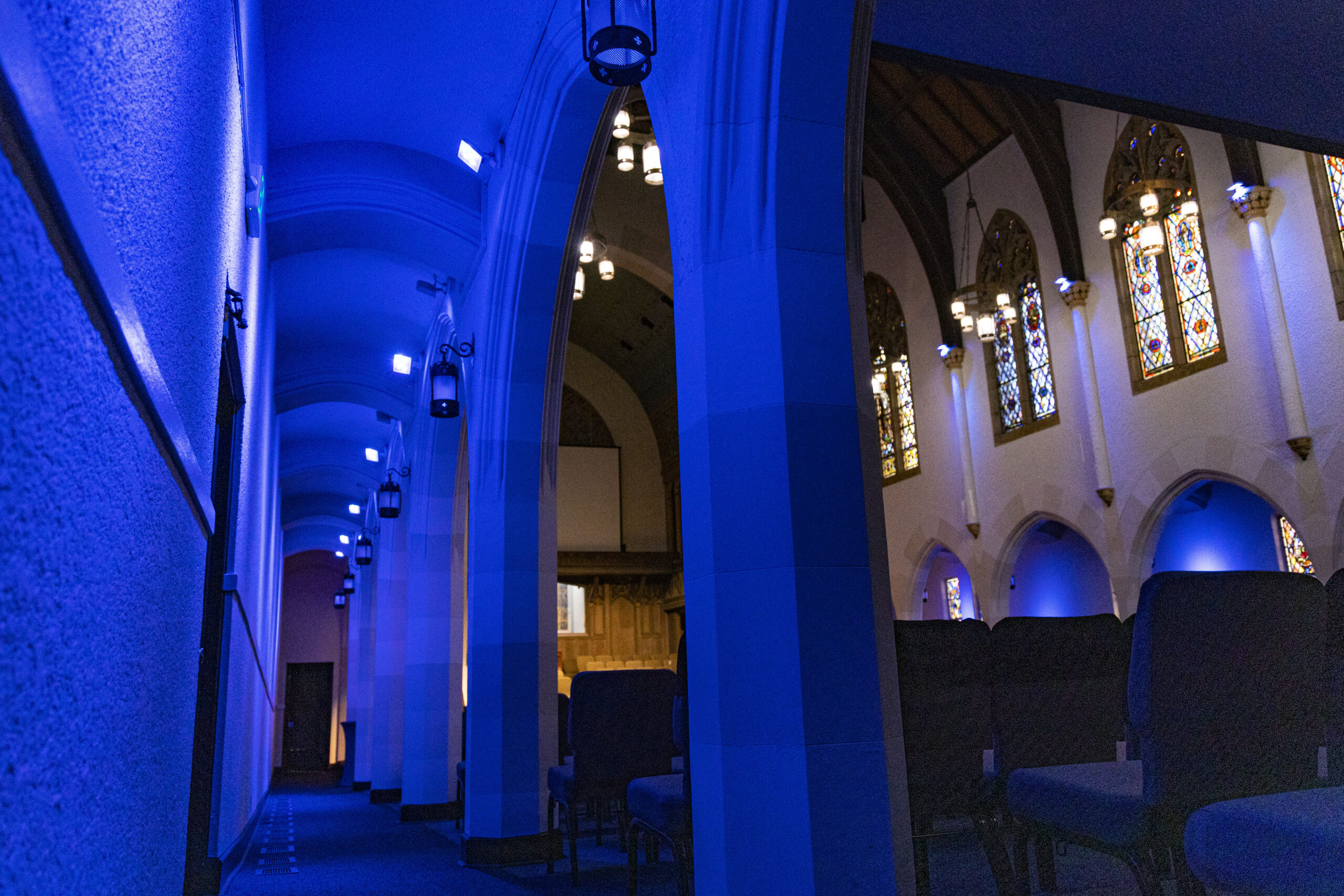 Center of Praise ministries campus

The Legacy Center
2324 L Street
Sacramento, CA 95816
Frequently
asked question
What church is hosting the Level Up Pastors and Leaders Conference
Center of Praise Ministries
What pastor is hosting the Level Up Pastors and Leaders Conference
Bishop Parnell M. Lovelace, Jr., D.Min., Ph.D. Founding and Senior Pastor
Where will the conference be held?
When do I decide which breakout sessions to attend?
We encourage you to decide before; however, you are welcome to select during the conference as no pre-registration is required for individual Level Up Conference breakout sessions. Please note that some sessions will have an attendance limit.
Where can I see our Keynote Speakers and Special Guest Speaker bios?
How much does attending the Level Up Pastors and Leaders Conference cost?
See pricing on the main page to register.
Individual Admission: $99
Group Admission for 5 or more: $80per person
When will I get my ticket or confirmation of my registration?
Once you register online, you will receive an email confirmation. Check-in at the registration table by showing the QR Code from your mobile device. (printed paper ticket optional but not required)!
What if I can only attend one day (Friday or Saturday)?
We encourage you to come and receive as much as possible from the Level Up Conference! If necessary, you can attend for just one day. However, there is no difference in price.
Is my registration refundable?
No, there are no refunds. Instead, consider donating your registration fee as a scholarship for someone else.
When or how do I check in?
Pre-registered: Check in at the COP Cathedral
At-the-door registration: We will have registration at the door. The cost will be $125.0 per person. We encourage pre-registration to accommodate our participants better.
What is the schedule?
You can see the full schedule on our conference page by clicking here.
Friday: 8:30 am – 8:30 pm | Saturday: 7:00 am – 4:00 pm
Will there be resources available?
We will have a variety of vendors as well as books from many of our speakers for purchase.
Will there be a Vendor Expo?
Yes! Registered guests can obtain information and purchase items from a host of COP Ministries and Entrepreneurs.
What if someone in my group needs to bring a small child or nursing infant?
While families are extremely important to us, we will not be providing childcare or children's church at this conference. There are no discount rates for children.
Is there a minimum age to attend the conference?
Our sessions are geared toward adults 18 years old and up.
Is the seating reserved, or is it general admission?
General Admission is the seating. Groups can feel free to sit together.
Hotel Recommendations
The Fort Sutter Hotel Sacramento, Tapestry Collection by Hilton | 1308 28th St, Sacramento, CA 95816 | (916) 603-2301
Sheraton Grand Sacramento Hotel | 1230 J St, Sacramento, CA 95814 | (916) 447-1700
Hyatt Regency Sacramento | 1209 L St, Sacramento, CA 95814-3942 | (916) 560-1524